Ok so I know this isn't a custom action figure, but I've recently started getting into the world of comic book binding. Basically I got a collection of comic books that I collected over the last year or so and took it to a book bindery to get bound. Why get them bound you ask? For me there are three reasons.
It's a nice way of displaying your comic book collections on a bookshelf.
Getting all the issues bound into one book takes up less space than to have it in a box with bags and boards.
I can have the collection in the order I want it and throw in any extra issues I want.
So here it is. X-men: Second Coming...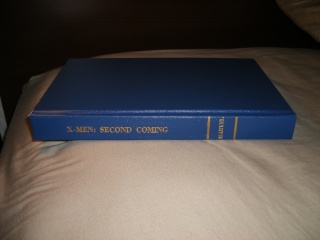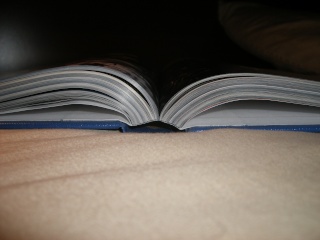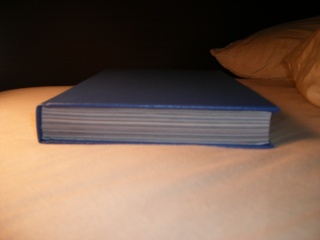 And here's a list of all the issues in the collection and the order I have it in...
X-men: Second Coming #1
Uncanny X-men #523
New Mutants #12
X-men Legacy #235
X-Force #26
Uncanny X-men #524
X-men: Second Coming Prepare #1 (The part where they are interviewing people)
X-men: Hellbound #1
New Mutants #13
X-men: Second Coming Revelations Blind Science #1
X-men Legacy #236
X-Force #27
X-men: Hellbound #2
X-men: Hellbound #3
Uncanny X-men #525
New Mutants #14
X-men Legacy #237
X-Force #28
X-men: Second Coming #2
Uncanny X-men: The Heroic Age #1
Wolverine Weapon X #16
X-men: Second Coming Prepare (portion where they talk about the Phoenix in general)
X-men: Phoenix Force Handbook (2 pages about Hope)